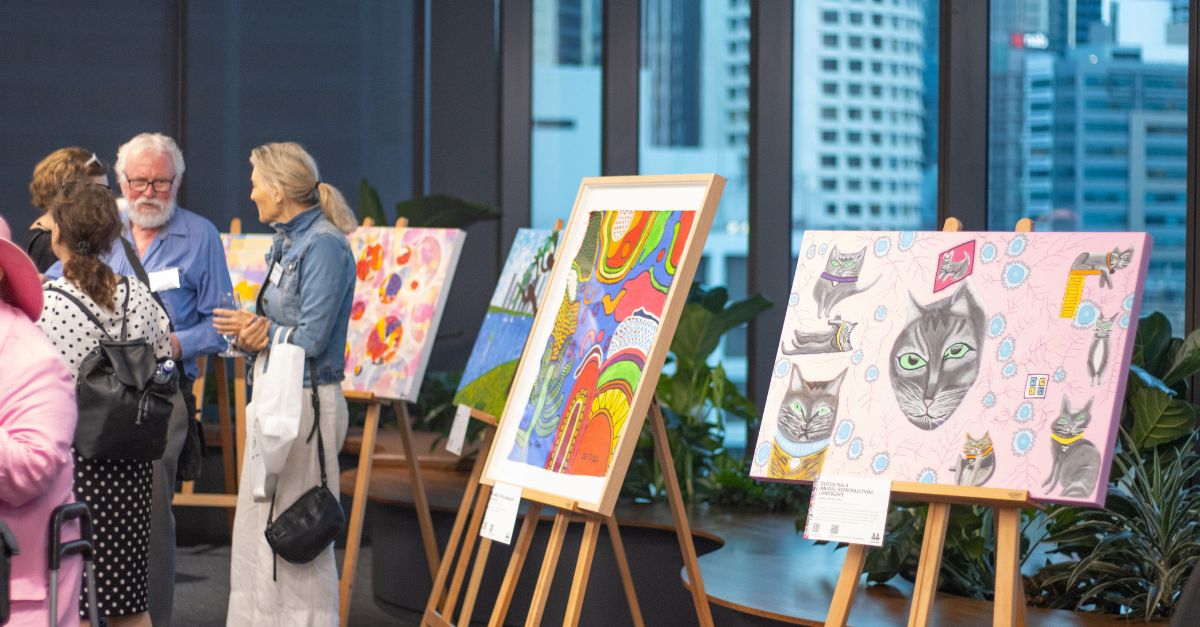 A Tranquil Showcase: Access Arts presents 'Relaxed Frame of Mind' Exhibition
Art has the extraordinary power to transport us to different worlds, evoke deep emotions, and inspire us with its creativity. The opening night of 'Relaxed Frame of Mind,' a visual arts exhibition presented by Access Arts in partnership with KPMG, promised to do just that. 
Hosted on the land of the Turball and Yuggera people, and for the first time at KPMG's world class new offices in the Brisbane CBD the event opened on Wednesday 25 October with a private view and will run until Friday 8 December 2023. 
'Relaxed Frame of Mind' gathers a collection of 46 artworks, contributed by 23 artists from Access Arts Visual Arts workshops. The exhibition centres on themes of the pursuit of peace, calm, and tranquillity, and the featured works that beautifully depicted these states.  
The hero image of the exhibition, Awesome Peaceful Flowers, created by the talented Colleen Stevenson, captures the essence of 'Relaxed Frame of Mind'.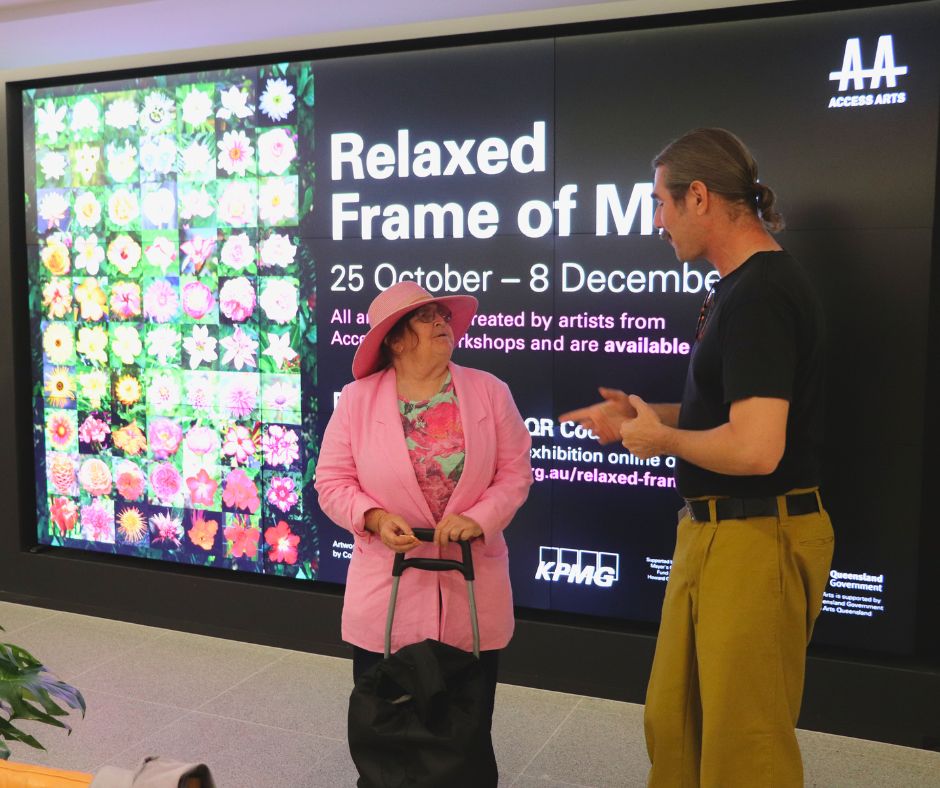 Colleen's work beckons viewers to explore the beauty of nature and how it makes you feel. This was amplified as the audience walked into the venue and saw her artwork projected onto the large circular screen on the ceiling that rotated and moved throughout the event, truly immersing them in the theme. "Flowers make me feel at peace and I love photographing flowers because they are so beautiful," said Colleen of her artwork.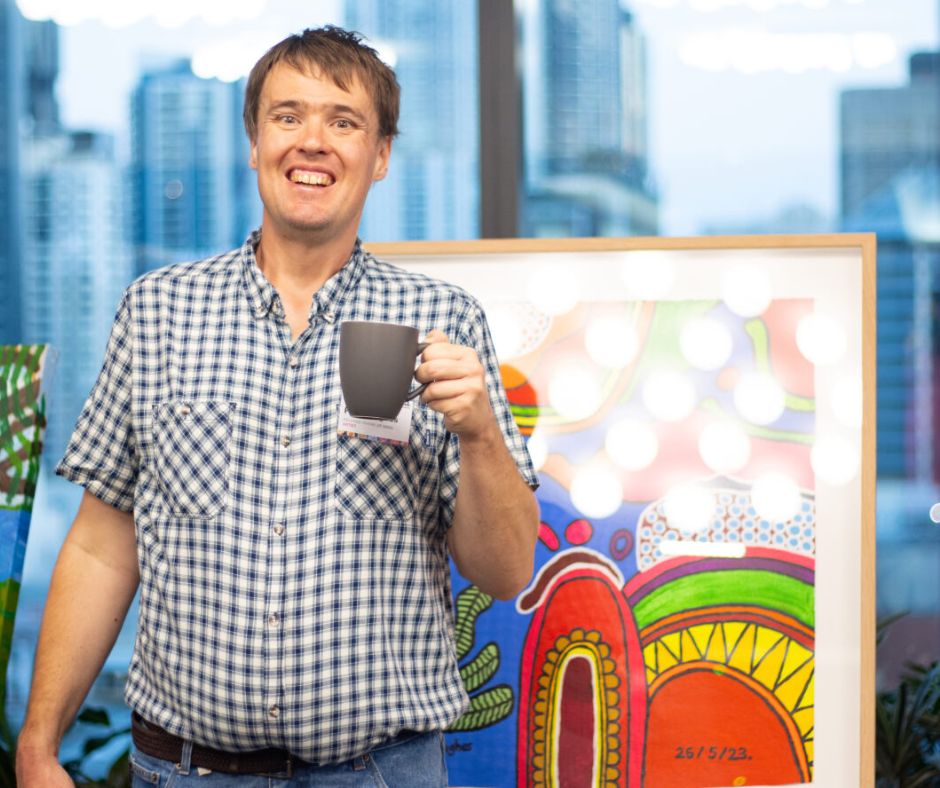 The exhibition was formally opened by the esteemed Lady Mayoress. With guests from various sectors including medical, corporate, disability, and the arts in attendance for the unique opportunity to meet and greet the talented artists who have poured their creativity into these captivating artworks.  
Within the event space, the artwork was displayed on easels for the first time, which gave attendees the chance to wander the new venue and view the artwork up close. For those who were unable to attend the Private View the exhibition is available online to view and purchase Relaxed Frame of Mind – Access Arts  
'Relaxed Frame of Mind' is brought to life by the unwavering support of several sponsors, including KPMG Brisbane, Brisbane City Council through the Lord Mayor's Community Fund, and Cr. Vicki Howard Central Ward, and the Queensland Government through Arts Queensland. Their commitment to the arts is essential in making this exhibition a reality.