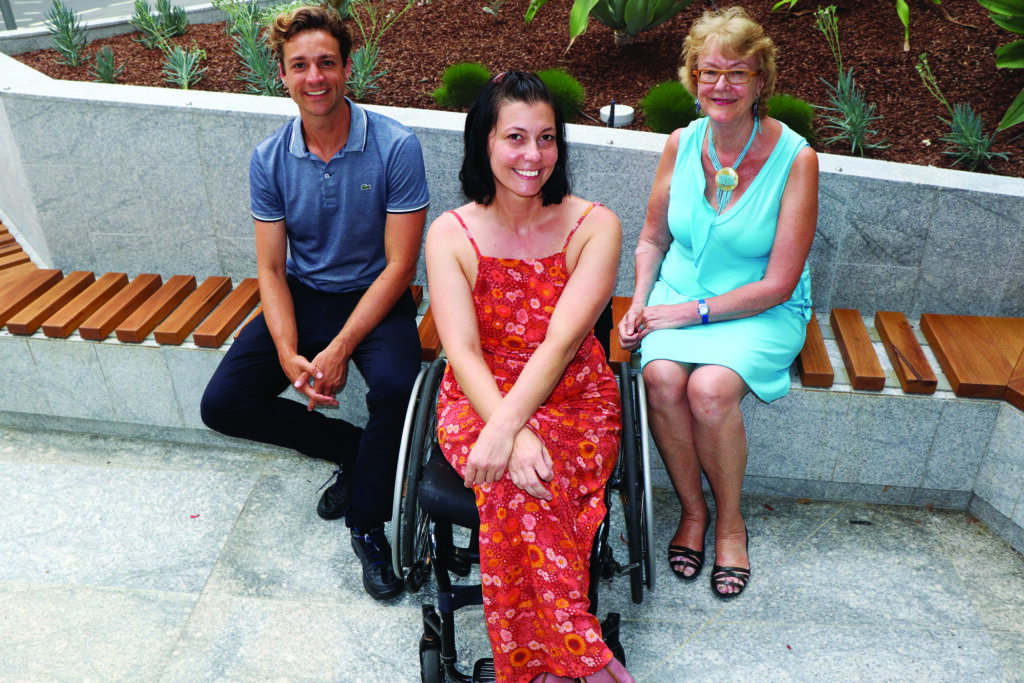 Gold Coast artist, Lauren Watson was named as the winner of the 2019 $10,000 Access Arts Achievement Award. The 38-year-old aerial performer, who was paralysed after a car accident, was chosen by a judging panel of industry professionals to fund her upcoming stage performance, Nerve.
Lauren will use the $10,000 grant to produce her show Nerve which dives into the complicated nature of being a woman and an artist with disability.
"When they told me I'd never walk again, I was determined to prove people wrong," Lauren said.
"I started aerial performance as a form of physical therapy following my accident and the arts have helped me communicate the struggles of being a woman with disability.
"Not only can I defy gravity with aerial performances but my show Nerve will challenge society's expectations of people with disability, and start a conversation about how we can all advocate for artists with disability in Australia," she added.
Access Arts' Arts Manager Tim Brown said the Award, now in its sixth year, had kick-started the careers of previous recipients.
"We're so excited Lauren is our winner this year. Her story is inspiring but her talent is unmatched in the industry," Mr Brown said.
"She's one to watch and we encourage all Gold Coast locals to keep an eye out for her performances," he added.
The Access Arts Achievement Award is sponsored by CPL – Choice, Passion, Life, one of Queensland's leading disability service providers.