Upcoming arts events and opportunities for artists living with disability
---
Explain Normal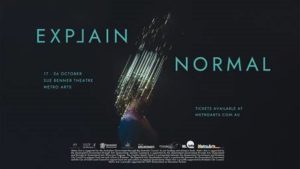 Explain Normal unpacks the concept of "normal" as both survival mechanism and death making, as myth, as someone else's truth, as a potent provocation for perspectives on society and difference, and how we value otherness.
Explain Normal is a new dance theatre work directed by participatory artist Daniele Constance. It is an exciting artistic collaboration between the Aha Ensemble who identify with disability and artists from Phluxus2 Dance Collective. Explain Normal explores how these artists define perceptions of normalcy, through the lens of their diverse experiences.
Dates: 17 October – 26 October, 7pm
25 October, 2pm + 7pm
Artist Talk: 24 October, post-show
Auslan Interpreted Performance: 25 October, 7pm
Duration: 1 hour
Venue: Metro Arts, 109 Edward St, Brisbane QLD 4000
Further information: www.metroarts.com.au/explain-normal/
---
Apply now to perform or host a performance at 2020 Anywhere Festival
Applications are now open for performance makers of all types to tell us their idea to perform anywhere in the nooks and crannies of Brisbane, Sunshine Coast and Noosa.
Brisbane Information Session
6pm Monday 7 October Limited Space – Book Now
Sunshine Coast Information Session
5pm Wednesday 9 October Limited Space – Book Now
Expression of Interest Deadline: 31 October 2019
To express interest now, click here!
---
Deaf Festival 2019
The Deaf Festival is a celebration of the Deaf community's language, culture, heritage and achievements. It is held bi-annually and showcases deaf people's skills, businesses, crafts and arts as well as performing arts. There are a variety of stalls displaying a mixture of deaf recreation clubs and groups, organisations for the deaf, individual deaf businesses and service providers. Activities and mini workshops are given at the Deaf Festival such as Auslan classes and children's activities.
Date: Saturday 5 Oct 2019

Venue: Mount Gravatt Showgrounds, 1644 Logan Road, Mount Gravatt, Queensland
Further Information: https://deaffestival.dccq.org.au/#home
---
Auslan Accessible Events in Brisbane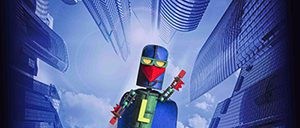 Laser Beak Man
Thursday October 3, 2019 – 11:00 AM

Muriel's Wedding The Musical
Sunday October 13, 2019 – 3:00 PM
Visit the Auslan Stage Left website to see the full list of upcoming shows: www.auslanstageleft.com.au
---
Brisbane Mental Health Expo
Now in its 9th year, the Brisbane Mental Health Expo is an engaging and innovative way to promote mental health programs, services and organisations and share information and resources with the community.
The Expo is a free event that promotes social and emotional wellbeing, encouraging people to maximise their health potential, enhancing the coping capacity of communities, families, individuals and increasing mental health recovery.
The Expo intends to reduce the stigma experienced by people with a lived experience, and increase mental health literacy amongst the wider population.
There will be food, music, arts, interactive stalls, plus more for all to enjoy!
Date: Friday 11 Oct 2019

Time: 10am

Duration: 4 Hours

Venue: Reddacliff Place – 266 George Street, Brisbane
Further information:https://www.facebook.com/mentalhealthexpo
---
Outside In – Expressions of Interest
St Vincent's Private Hospital Brisbane and St Vincent's Private Hospital Northside are inviting expressions of interest from artists and groups whose art would enliven wards and public hospital spaces, bringing beauty, colour and vibrancy to patients, staff and visitors in 2020.
Outside In is an annual program of vibrant and engaging visual art exhibitions that transform our hospital environments across our two hospital campuses. Outside In provides hospital patients with a connection to the outside world and gives artists the opportunity to show their work in a unique way to a wide audience, positively influencing patient outcomes.
We are looking for collections of artworks that provide our patients with a connection to the outside world that will stimulate encounters with people, places and experiences beyond the hospital itself. Artists and art groups should consider submitting proposals for exhibitions of artwork that will inspire and motivate, bring joy, provide opportunities for reflection and contemplation, and engage memory and recognition.
Artworks are displayed in the main foyers, public corridors and wards of both hospitals Exhibition spaces in the hospitals are allocated based on proposed number of artworks in an exhibition, artwork dimensions and subject/content.
Exhibitions are typically displayed for a duration of six months. We encourage sale or commission of work asking for a 20 per cent donation from any successful transaction created through our exhibition.
To find our more and to apply, visit https://www.svphb.org.au/support-us/arts-program-partners/arts-program-partners
---
Meeting Place Travel Grants
The Meeting Place Forum is the signature annual event of Arts Access Australia, the only disability-led event of its kind in Australia. Established in 2012 and facilitating national and international exchange, Meeting Place brings together arts leaders, managers, arts workers and artists with disability from across Australia and the globe to present, perform and discuss best practice in access to the arts. These programs centre around a one-day forum with invited keynote guests discussing the latest issues in the sector.
Today, the forum has grown to become an annual event attracting up to 200 delegates across the national and international arts and disability sectors. In 2019, the forum will be held in Canberra (ACT), from 29 November to 3 December, coinciding with the International Day of Persons with Disabilities. You can read more about Meeting Place or register your interest to attend the event.
About the travel grants
The Meeting Place Travel Grants provides return flights, accommodation and per diem costs to recipients from Australia, towards attending Australia's leading national forum on arts and disability. The Travel Grants will be divided amongst successful state applicants as determined by AAA's selection criteria and judging panel.
The Travel Grants will be by application only and aims to provide support for those delegates who are involved in Meeting Place, such as speakers, panellists or exhibitors/performers. The recipient(s) must satisfy all criteria including: be a Professional Member of AAA (or willing to become one); identify as a person with disability; be over the age of 18; be an artist/performer; be an Australian citizen, residing in Australia; and be able to attend all three days of the forum.
Applications for the Meeting Place 2019 Travel Grants close midnight Monday 30 September 2019. To apply, visit: http://artsaccessaustralia.org/travel-grant
Past recipients
The Travel Grants aim to inform, empower and inspire. In 2018 the Travel Grant supported eight recipients to attend Meeting Place in Alice Springs, from 24 to 26 September. Evaluation of our 2018 program found that recipients experienced increased motivation and confidence, established new connections and networks, and leveraged the opportunity to start new artistic projects, performances and enterprises. You can read about the 2018 Travel Grant recipients experiences here.