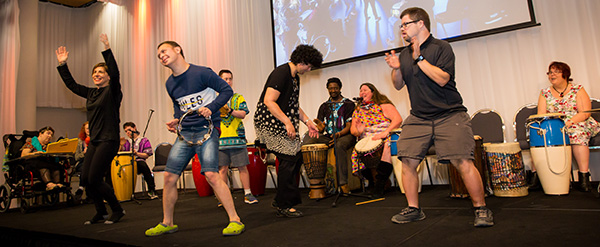 Passionate about volunteering?
Want to have fun while supporting a great cause?
We would love to have you join our small team to help make the Access Arts end-of-year event the best ever.
Please contact us if you are available to attend the Brisbane Powerhouse between 1-5pm on 1 December and are interested in one of the following roles: meet-and-greet, seating guests, fundraising, assisting our performers, dispensing refreshments, taking photographs, and handing out promotional material.
You will need a current Yellow Card and a happy attitude!
If you meet these requirements, please fill out our online application form here. Applications close on Monday 26 November at 5:00 pm.
We would love your support!