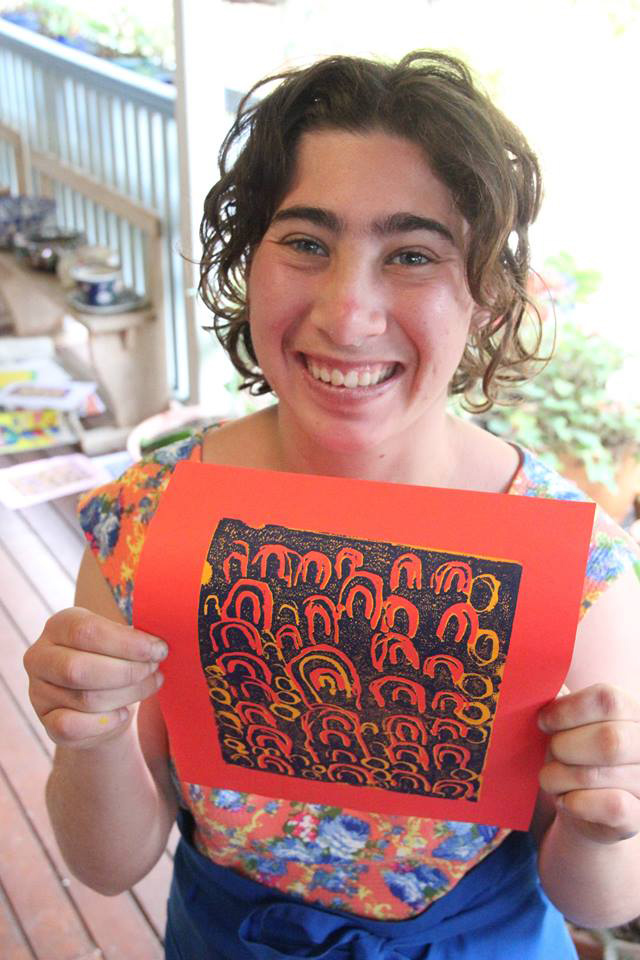 Do you draw for the love of it?
Do you love to make art?
Are taking photos your thing?
Do you like to be in a small group?
Ever thought of making cards?
Or starting your own art micro-business?
Then this could be a golden opportunity for you!
Freya Toussaint (pictured above) and another artist are looking for two other creatives aged between 20 and 25 to join them every Thursday in Paddington from 5 April until the end of the year. The resulting collective, to be known as Art for Art's Sake, will have access to a professional arts studio and mentoring by professional artists.
Freya secured the Access Arts Achievement Award 2017, which in turn launched The Ripple Effect, a project that aims to trial  the benefits of Art for Art's Sake. If you would like to join Freya and be part of Art for Art's Sake, please download your Expression of Interest here.