The conclusion of our Term 2 Workshops coincided with our Community Workshop Sharing Week – and what a blast everyone had! Our enthusiastic guests eagerly participated in the workshop activities. At the Drumming Workshop, visitors were encouraged to pick up an instrument. First time nerves didn't last long, soon the hall was filled with energised drumming.
A similar scene unfolded at the Singing Workshop, with the Access Arts Singers giving it their all.
"Even though it wasn't a performance, the fact that there were other people in the room meant that our choir put on their finest singing voices and really gave it their very best," said workshop facilitator Annie Peterson. "I could feel the sense of pride they generated as they sang."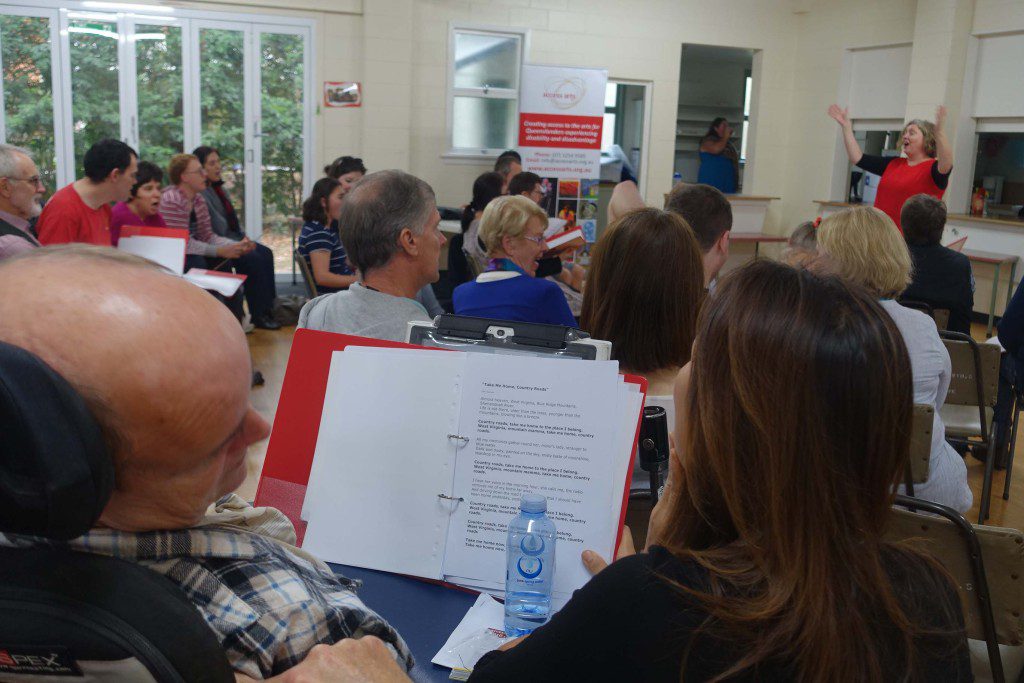 Although much quieter affairs, our Visual Arts Workshops generated as much excitement from the members, who felt motivated by questions the guests asked about their art. As Visual Arts Facilitator Saskia Levy said, "It was a great confidence building experience for everyone to have visitors in the studio, showing an interest in what members have been creating." 
Our workshops are now taking a short break, but will resume on 11 July. If you are interested in taking part during Term 3, you can find more information here. Not sure if a particular workshop will be a good fit? You can always sign up for a free one-day trial by completing our Workshop Trial Request Form. Places are limited, so don't wait too long!