It was a momentous evening at the prestigious KPMG office at Eagle Street Pier. We were thrilled to have so many of our supportive community members attend and enjoy the artwork of our fine artists. We were privileged to show our Patron, His Excellency the Honourable Paul de Jersey AC Governor of Queensland and his wife Mrs de Jersey, and The Honourable Coralee O'Rourke MP, Minister for Disability Services, Minister for Seniors and Minister Assisting the Premier on North Queensland, our artists' work. They were all highly complimentary of your artistic skills and talent.
  

A big thank you to our generous partners at KPMG who hosted the event. We very much enjoyed their hospitality, as well as the sensational view from the 16th floor. Looking forward to next year!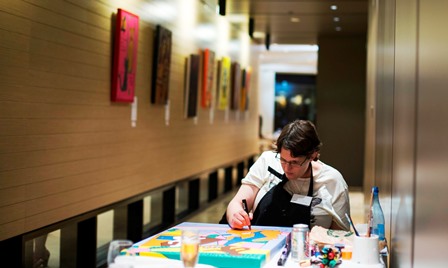 Visual artist Lisa Blake comments on the private view of Perception at KPMG:
"The KPMG Perception exhibition opening was a great night—particularly for me. I was asked to do live painting during the event and the finished artwork was given away at the end of the night. Lots of people came up to talk to me about my painting and see it progressing, and this meant I spoke to many people I wouldn't have usually met. I got a great deal of encouraging feedback, it was a fantastic experience."

"I was also very surprised and delighted not only to sell my artwork in the exhibition, but to also have two complete strangers come up and ask me to do a similar commissioned piece for them. Thanks to Access Arts and KPMG for giving me these exciting opportunities," Lisa Blake.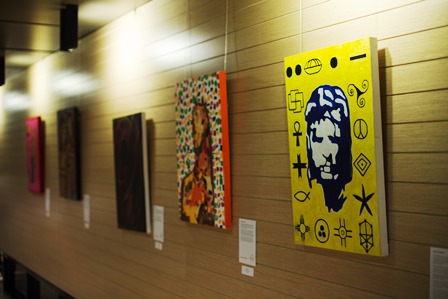 The artists very much enjoyed exhibiting their work and the number of artworks sold exceeded those sold last year. The exhibition remains open for private viewings until Friday 11 December 2015. Artworks are still available for sale and artists are taking commissions to create similar works.
For all enquiries and private viewings, please contact our office on 07 3254 9585 or info@accessarts.org.au.