The Access Arts Singers are set to record their first album this term bringing together a year's worth of singing, learning and performing songs with producer, Mark Smith. Mark will be recording the group on 29 October with final takes done on 5 November. They'll be launching and performing their yet to be named CD at Rhythmic Palette!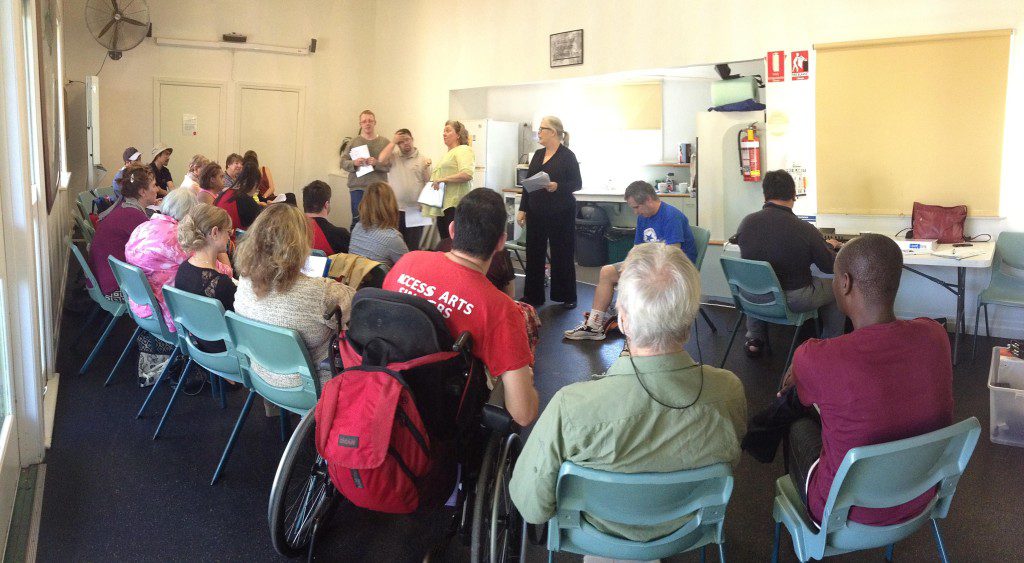 "The Access Arts Singers were thrilled to record their first CD with jubilant cheer," Harmonie Downes says after their first recording session.
Monica Moore's EP, Five for Me
One of the great things about our workshops is the diverse range of talented artists who cross our path. Monica Moore is a Brisbane based song writer who has previously released an EP titled Five for Me in 2013. Monica's compositions are born from singing directly into a Zoom hand held audio recording device. We are looking forward to bringing one of her latest compositions to life as part of our Access Arts Singers program in 2016.