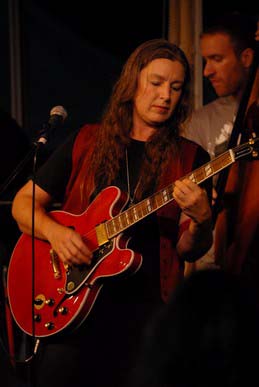 Are you a talented video artist?
Amanda Kay would love to hear from YOU!
Songstress Amanda Kay, a long time member of Access Arts, is releasing her new album The Amazing Travels Collective with a stunning new single Just Outside My Window.
Amanda is seeking an artist or artists to collaborate on an innovative music video in preparation for the launch of Just Outside My Window.
This song was recorded at Highgate Hill, Brisbane, with Greg (C-Monky) studio and playing bass; Henry Wang on lead guitar; Amanda, composer, vocals and rhythm; and Mandi Geary with the clicks. It is a happy pop tune about agoraphobia.
The Amazing Travels Collective album, which was recorded in four countries across seven studios involving a multicultural plethora of talent, is a peaceful and artistic expression of the joys and sorrows of life's vulnerabilities.
Please contact Amanda at k@kmusic.com.au  to hear Just Outside My Window or any of the other songs on the new album. Find examples of Amanda' work at  www.kmusic.com.au