Access Arts member Alicia Jane Steele has been selected from over 80 applicants to take part in Anywhere Festival's Producer in Training scheme. The scheme trains emerging local arts producers and directors to become Australia's new breed of innovative theatre and arts festival producers, growing a vibrant and sustainable arts sector.
Alicia's self-produced, original show, 'Schedenfreude', was a standout performance at last year's inaugural Undercover Artist Festival, staged by Access Arts in association with Queensland Theatre Company. The support of Access Arts, and decision by the Undercover Artist Festival committee to stage Alicia's show as part of the festival, has helped give Alicia the confidence to take the next step in her career as a performing arts producer.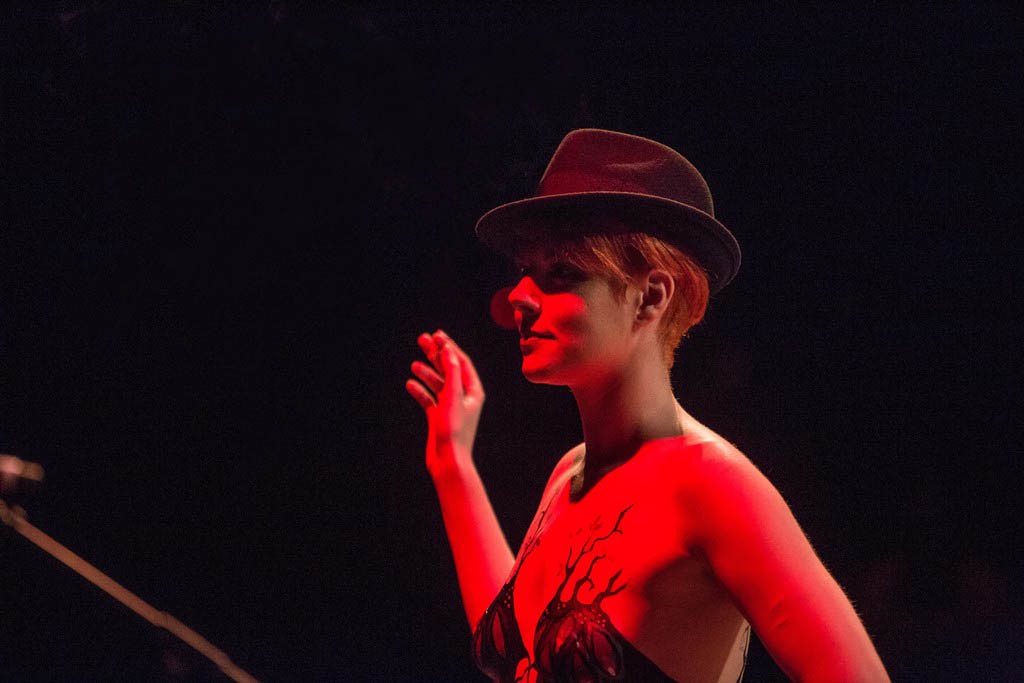 As one of 15 Producers in Training, Alicia will work closely with Artistic Director Paul Osuch and Creative Producer Alex McTavish, to learn what it takes to run a successful, internationally acclaimed festival, from the inside out.
The Producer in Training program has grown substantially since its inception. "We ran an earlier version of the scheme in 2014, selected six applicants, and all are now working in the arts and entertainment", said Paul Osuch, founder of the Anywhere Festival. "We're very pleased to have Alicia on board. She's already proven herself as an asset to the Anywhere Team, and we're certain she has a bright future ahead in this industry."
The young producers will learn all the skills required to run their own festival or arts company from producing, legal, risk, marketing, creative development, social media, web site, performer liaison, strategy and planning, funding, box office, and much more.
The Producer in Training Scheme is run through Anywhere Festival, a festival of arts performances and events staged in unique settings throughout Brisbane, 5-21 May 2016, and is supported by the Queensland Government through Arts Queensland.
As part of the 2016 Anywhere Festival, Access Arts Theatre Ensemble will perform "What Do You See?", a performance in workshop mode. More information here.