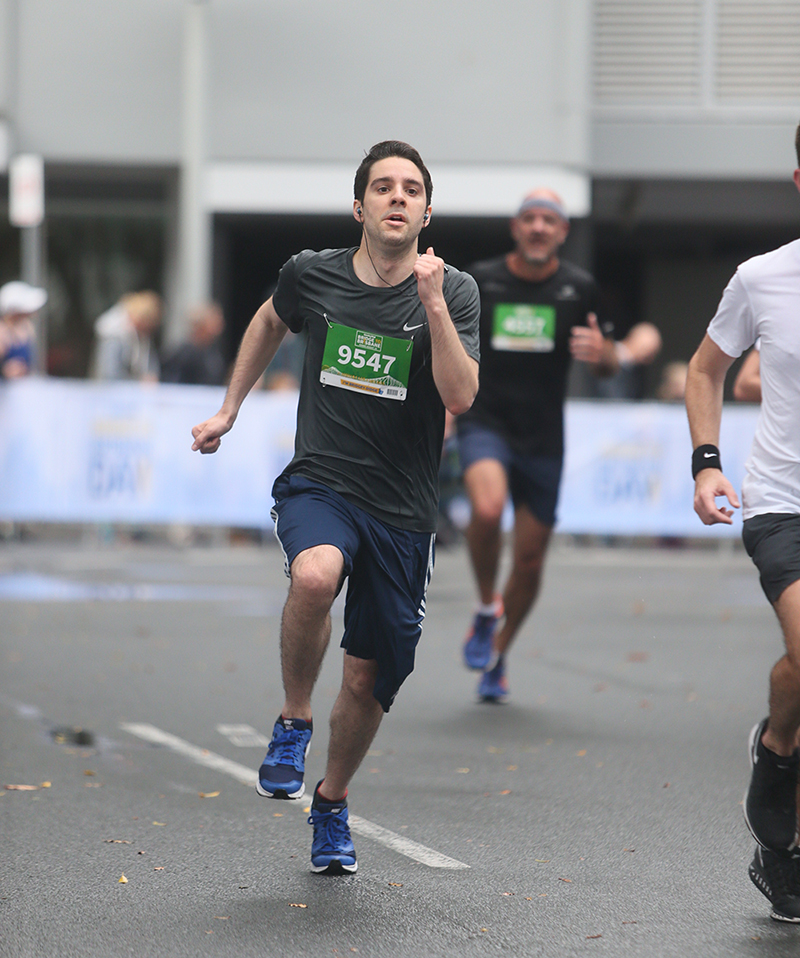 I arrived at about 5:30 AM for the start of the race. I could barely recognise the Roma Street Parklands in this condition, with the streets swept clean of cars and replaced by thousands of eager runners, the blaring of horns replaced with speakers blasting music, the lazy Sunday replaced by a buzzing energy. It was still raining, dreary as though the sun itself had hit the snooze button.
Under ordinary conditions I would have hit the snooze button too, but things hadn't been ordinary for a while. Three months prior I'd been on the treadmill and decided on a whim to see if I could do 10km jogging. I just barely made it, and I recalled that Bridge to Brisbane had a 10km race. That's when I decided to turn that whim into a purpose, and use it for a good cause.
Access Arts has been an inspiration to me. I've seen talented artists with disability express themselves for the first time, individuals with mobility challenges create a whirlwind dance, and aged care residents with dementia explore their creative spirit. As I continued my training I had friends and colleagues encouraging me daily, lowering my time from 55 minutes all the way down to 42 minutes a week before the big race. It was a testament to my relative ease of moving through the world, a privilege I was not going to waste.
With each gift I received I knew someone cared, that they wanted to see me and Access Arts succeed. My run was telling people about Access Arts' life-changing work, each step making that message louder. The simple act of putting one foot in front of the other put one more dollar in the hands of those who can use it to transform a community. On race day we had raised $1,504. All I had to do was cross the finish line.
At 6:15 the heaving crowd was ushered towards the start.
Everyone who had supported this run had invested in this moment.
At 6:22 the shuffling mass turned into a roaring herd, and we were off. I got tangled in one group, then another.
I knew who was counting on me to make it to South Bank.
The pavement was slick, and I struggled to keep my time as we went up hills and through logjams. That's when I remembered that running was the easy part.
The real champions are the ones who will create their own art, share their own message.
As I made a mad dash across the finish line my fiancé ran out to meet me. "Let's go home." I gasped, my first words in 44 minutes and 41 seconds. The race had helped change lives, for artists who in all likelihood had slept through it.
I'd trade my aching muscles for their creativity any day.
Thank you to those amazing supporters who sponsored my journey. Please join me in making a life-changing gift today by clicking here.
Weston Bruner
Access Arts Committee Member