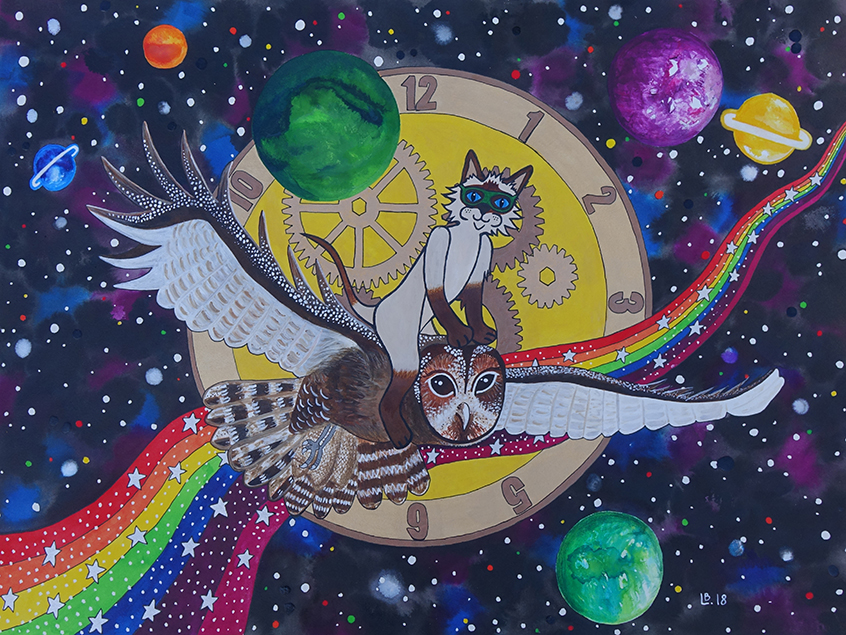 Access Arts has teamed up with Brisbane Square Library to bring you an exhibition that will transport you to places real and imaginary.
Places of the World and Imagination is a varied collection of artwork that centres around the theme of place and the potential of the visual form, like the written word, to transport us through time and space.
The exhibition features artwork by artists participating in two professional visual arts workshops run by Access Arts: Brisbane Outsider Artists Studio and Camera Wanderers.
Exhibition Dates: Tuesday 4 September – Sunday 18 November 2018
Address: Level 2, Brisbane Square Library, 266 George Street, Brisbane 4000
Exhibition Tour Dates:
Saturday 15 September 11am – marking Disability Action Week  Complete
Saturday 13 October 11am – marking Queensland Mental Health Week
Exhibition tours will be led by the artists. Please meet at the information desk at the ground floor lobby.
Library opening hours:
Monday – Thursday: 9am – 6pm | Friday: 9am – 7pm | Saturday: 9am – 4pm | Sunday: 10am – 3pm
Cover artwork: 'Flying Through Time and Space' by Lisa Blake