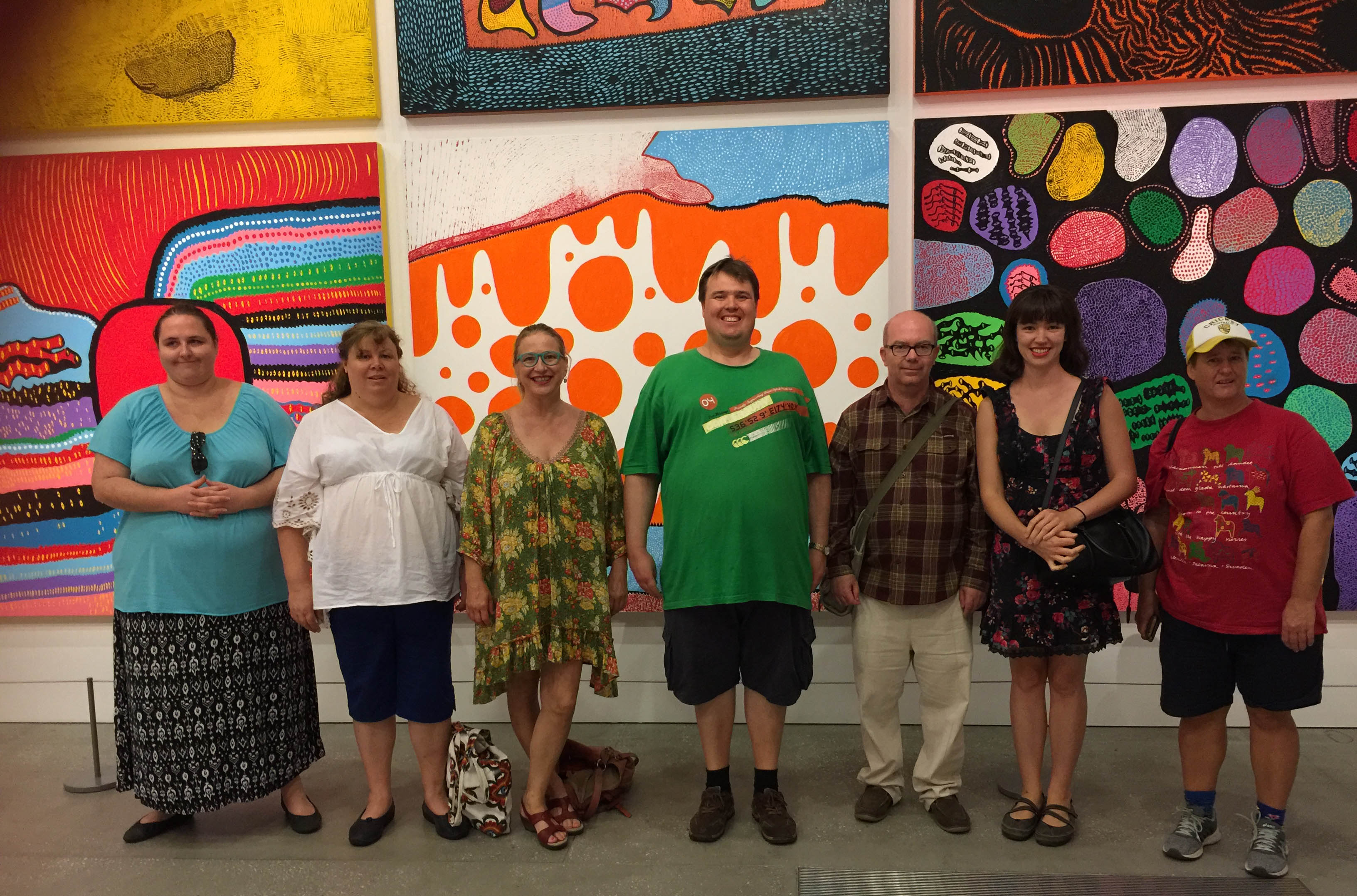 The Brisbane Outsider Artists (BOA) visited the Gallery of Modern Art on Monday the 4th of December 2017. At the BOA studio, artists develop their skills to a professional standard, so seeing works by Picasso, Yayoi Kusama and Gerhard Richter has been great inspiration.
BOA member Belinda Peel says:
"We started at the old art gallery with Picasso and I admired how he could go from simple drawings to detailed line work within the one image. I really enjoyed the maps of Australia and seeing the funny side of how we think in Australia. The maps featuring Australia's 'big things' reminded me of childhood trips. I enjoyed Yayoi Kusama's bright installations".
Another BOA member, Dion Halse says:
"Picasso's artworks are detailed and varied in their patterning".
The BOA members all agreed they couldn't wait for the next exhibition excursion! See a happy snap from the day above.