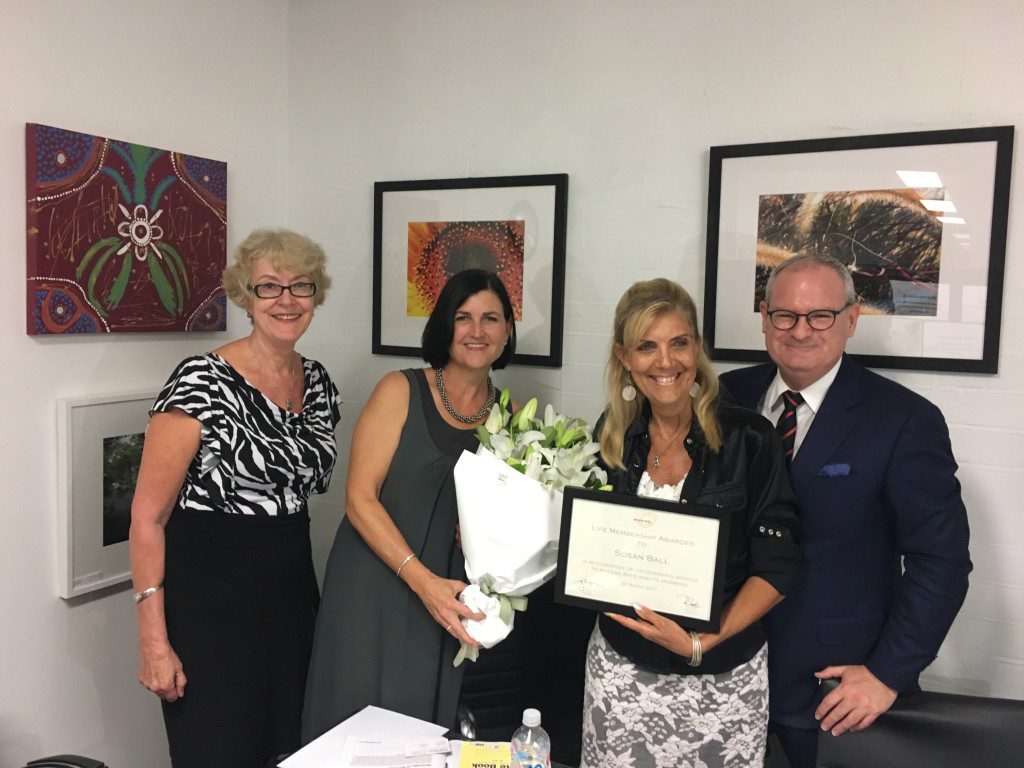 Congratulations to Susan Ball who was recently made an Honorary Life Member of Access Arts in recognition of her service and commitment to the organisation.
Susan has been associated with Access Arts since 2010 when her late daughter Anna Pass became a member. Three years later we welcomed this dynamic woman onto the Management Committee. She brought with her almost three decades of knowledge and experience from working in the disability sector and a passion for improving the lives of people living with disability.
In 2014, Susan took on the challenging role of Access Arts Secretary. In the two years that she held this post, she undertook an extensive review of our policies and practices, improved and enhanced our person-centred approach and successfully piloted us through the Human Services Quality Framework audit process.  When she stepped down from the Management Committee in March 2016, she left behind a legacy that continues to benefit the organisation.
Ask anyone who knows Susan to sum her up in one word, and they will tell you it can't be done. Instead they will describe a woman who is passionate, committed, generous, empathetic, caring, elegant … and much, much more.
Her guidance and positive attitude are sorely missed by all at Access Arts who came in contact with her.