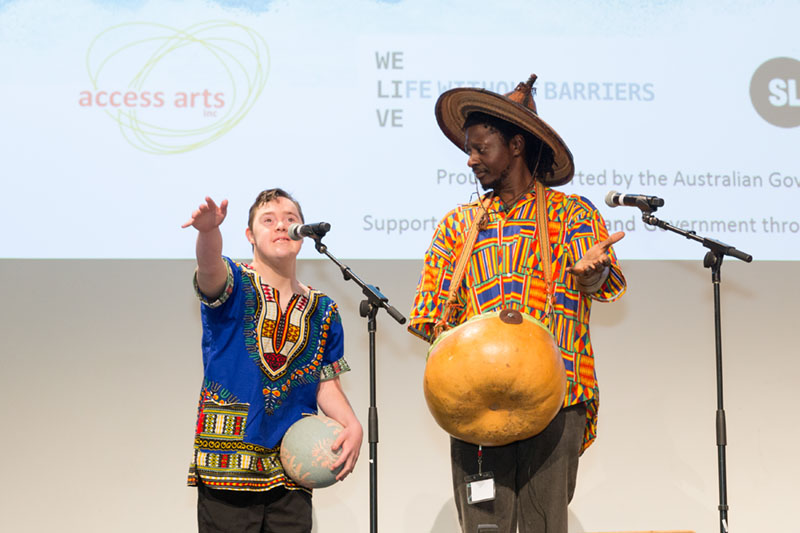 Eighteen-year-old Alexander Procopis sweeps the floor winning the $10,000 Access Arts Achievement Award against stiff competition from across Queensland. The Award is for a Queensland artist who experiences disability.
Alexander is non-verbal and cannot speak. But when multitalented Zimbabwean musician Tichawona Noble Mashawa heard Alexander sing for the first time he was amazed and said: "If he would have been brought up in Zimbabwe, he'd have been chosen as a potential elephant whisperer."
This Award will enable Alexander from Clontarf to work with Tichawona and develop a 12-minute 'elephant whispering' symphony and video that will include singing to the elephants at Taronga Park Zoo in Sydney.
Pat Swell, CEO of Access Arts, said, "This is a unique artistic project without equal world-wide. We hope this will bring Alexander's amazing vocal ability to a wide audience."
The Award started in 2014. This is the third annual $10,000 Access Arts Achievement Award. The Award provides funding for Queensland artists, arts workers and producers with disability working in any artform to create, present and potentially tour their work.